Thoughts on COVID-19
The advent and now seemingly rapid expansion of COVID-19 (or coronavirus) is having adverse effects on global economies. This occurs in an environment when global growth is already muted despite monetary stimulus from central banks.

After 2019's rapid stock appreciation, the outbreak leaves investors wondering what actions they should take. Our Investment Brief looks at what we know and what questions investors should be asking.
Investment Brief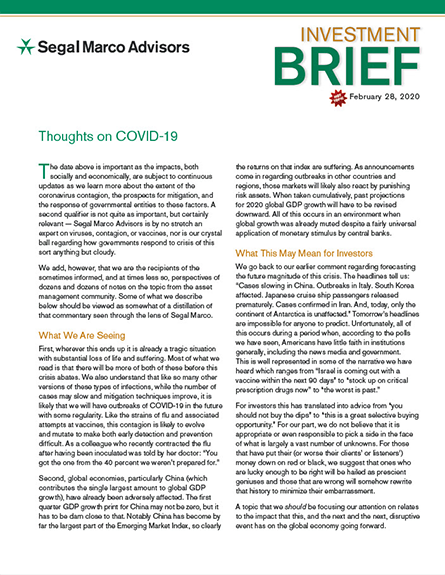 Download Now